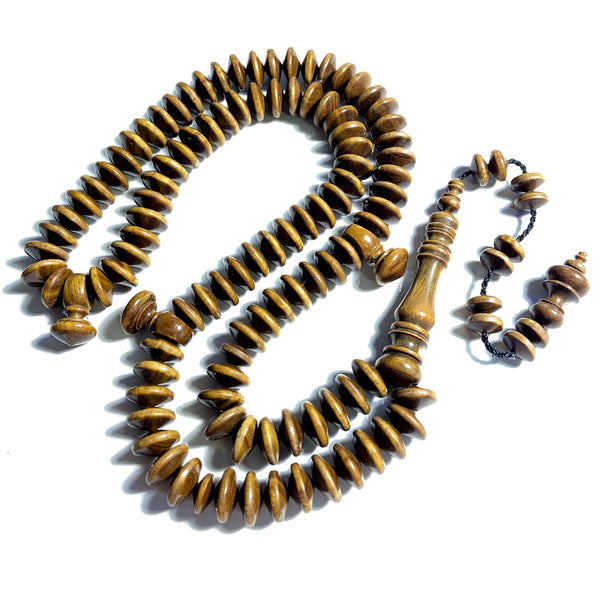 Earthquake Relief: Lignum Vitae Darqawi Disc Traveller
We will be donating 100% of sales proceeds of these products to earthquake relief in Turkiye and Syria. Please help us in this effort.
Introducing the Darqawi Disc range. These are similar to the Maghribi beads, but slightly more pronounced angle making for more space between one bead and the next. This allows the fingers to advance the beads more easily making for a smooth rhythmic flow. Lathe turned components in a traditional Fez style. These are made from premium grade Lignum Vitae wood and feature a beautiful chatoyant grain pattern and warm mellow fragrance.This size and style, approximately 5 x 10mm beads in the disc shape, is one of my favorites for its portability and condensed length, making it possible to keep ahold of far longer than any other style I have tried.
Overall Length: 44 cm
Length of main section: 28 cm